so many wonderful moments and images from this wedding they couldn't fit in one blog post. this is the second half of danielle & evan's big new mexican greek wedding! view the first part of their tremendous wedding here
we only had a few minutes due to a tight schedule between the ceremony and the reception for portraits of the two of them, so we took a quick walk to the park and let them enjoy time together apart from any one else.
the reception was held at the sheraton uptown in albuquerque, and exquisitely designed by distracted by decor. (unfortunately it was distracted by decor's last wedding, as they are on to new opportunities, but they definitely went out with a bang!) the ballroom was full of crystal candelabras, gorgeous blush tables and lots and lots of glowing candles! it was stunningly beautiful! the center piece of the room was the four tiered ivory masterpiece wedding cake that was created by darci of simply sweet by darci.
we have always heard that greek wedding receptions can get crazy, and this one was crazy! crazy awesome! evan & danielle worked hard to pull off a special choreographed dance for their first dance as husband and wife. followed by great moments during special parents' dances that we are such suckers for! once the dance floor opened up things got crazy, a 350 person la marcha and then came the greek dancing! whistles and shouts of opa! filled the air, money was flying at dancing guests, plates were being thrown and broken, guests were slamming back drinks, standing on wine bottles, risking back flips and just having a phenomenal time! their party continued well into the wee hours of the morning!
danielle & evan, thank you so much for hosting such a wonderful celebration! we had such a glorious time capturing these moments too soon forgotten! thank you!
~desiree & seth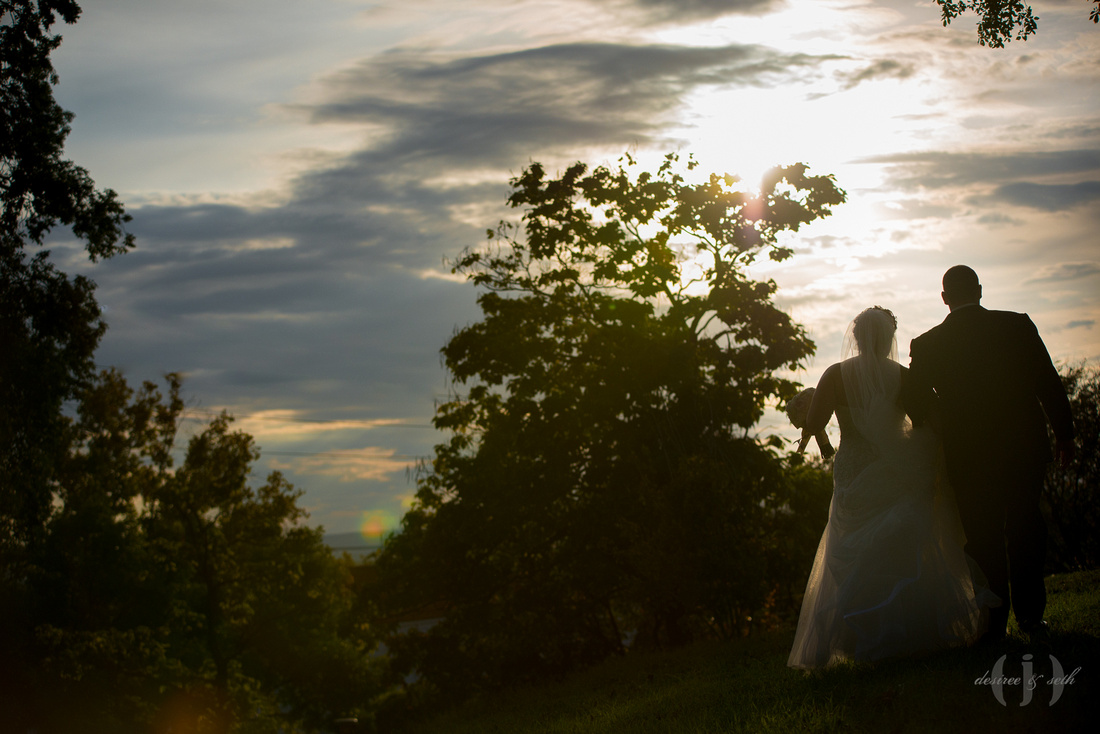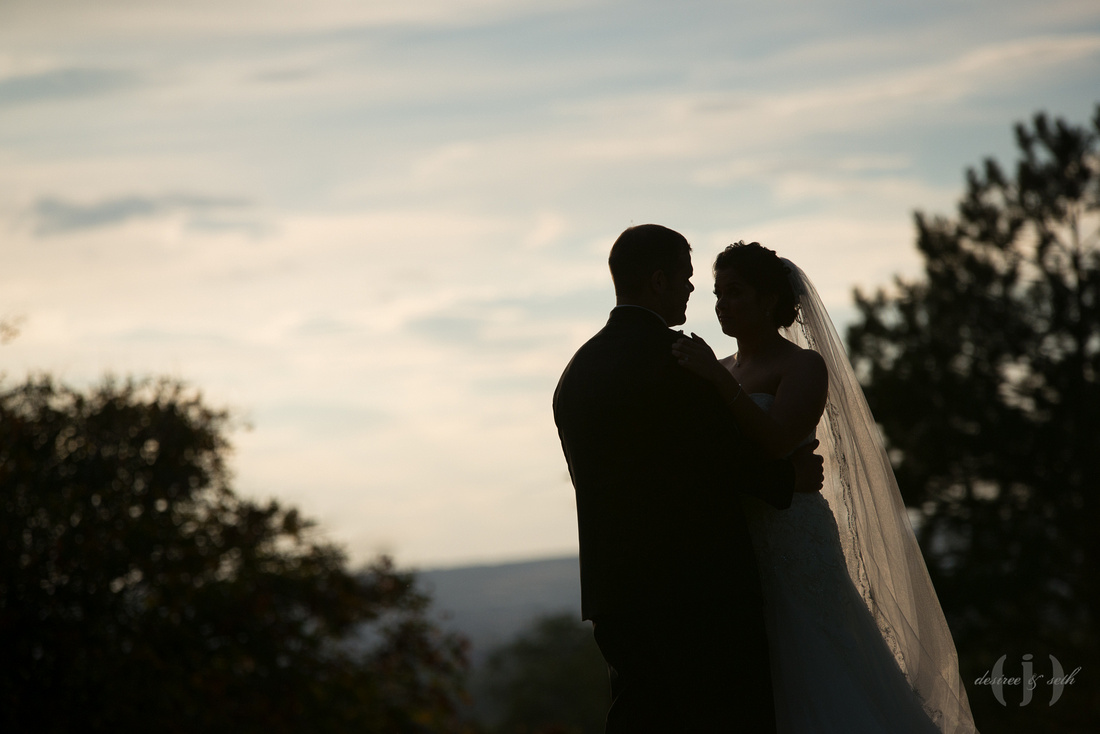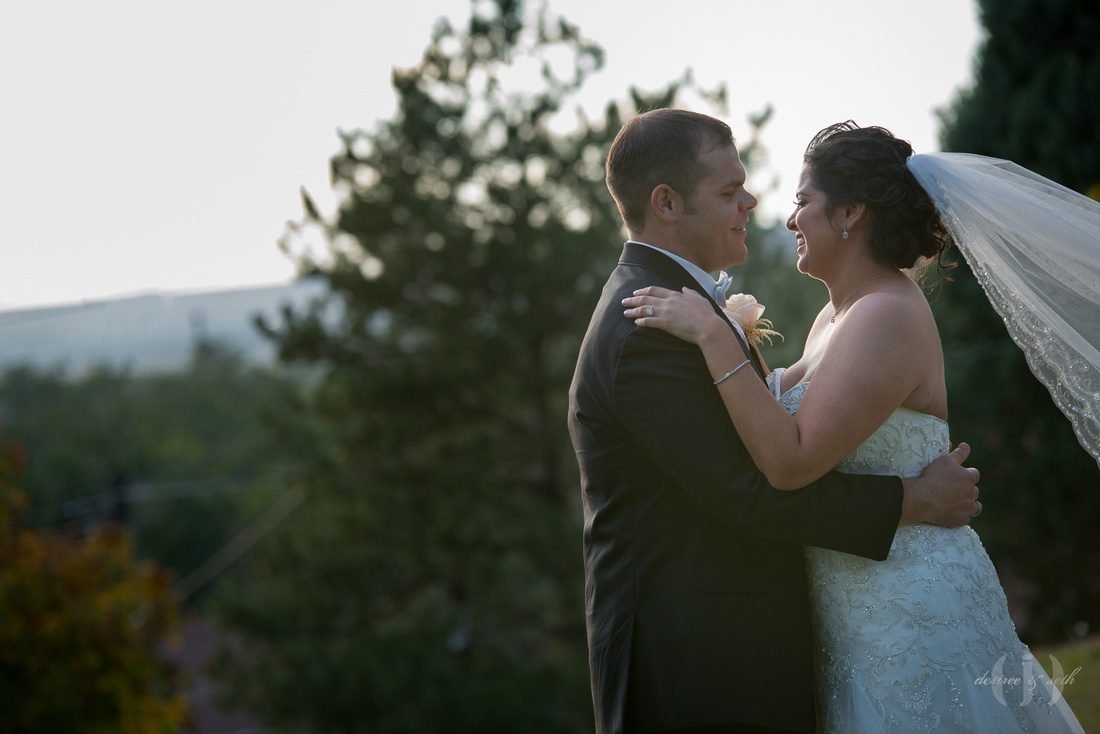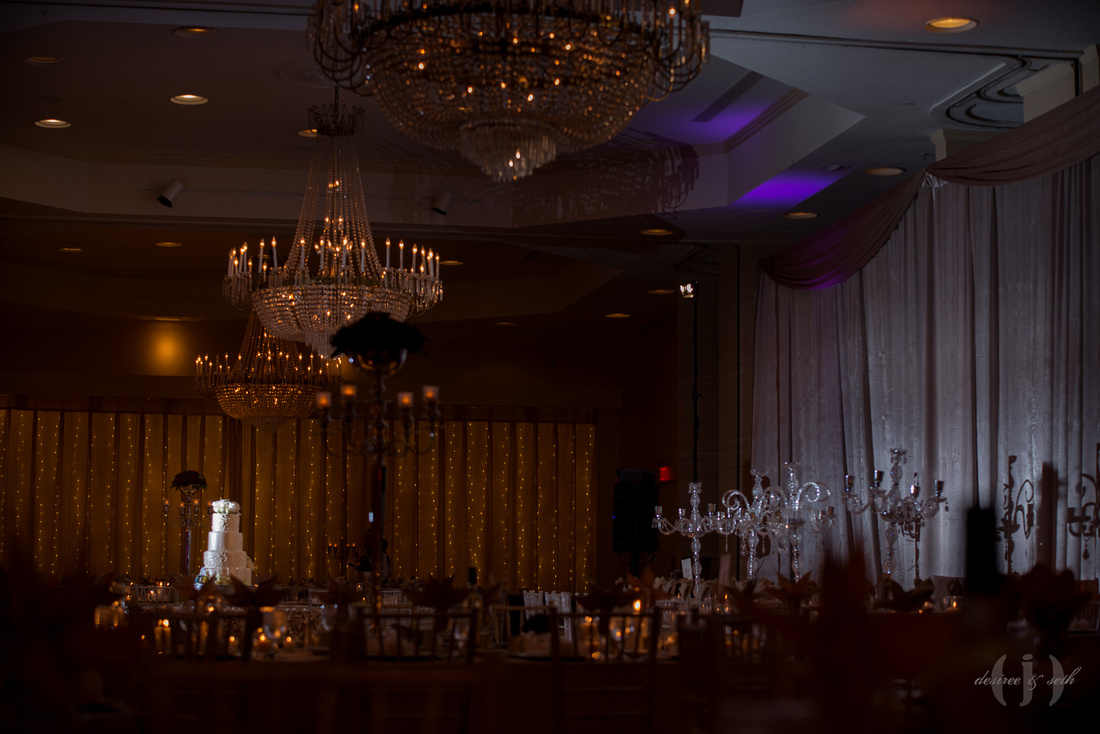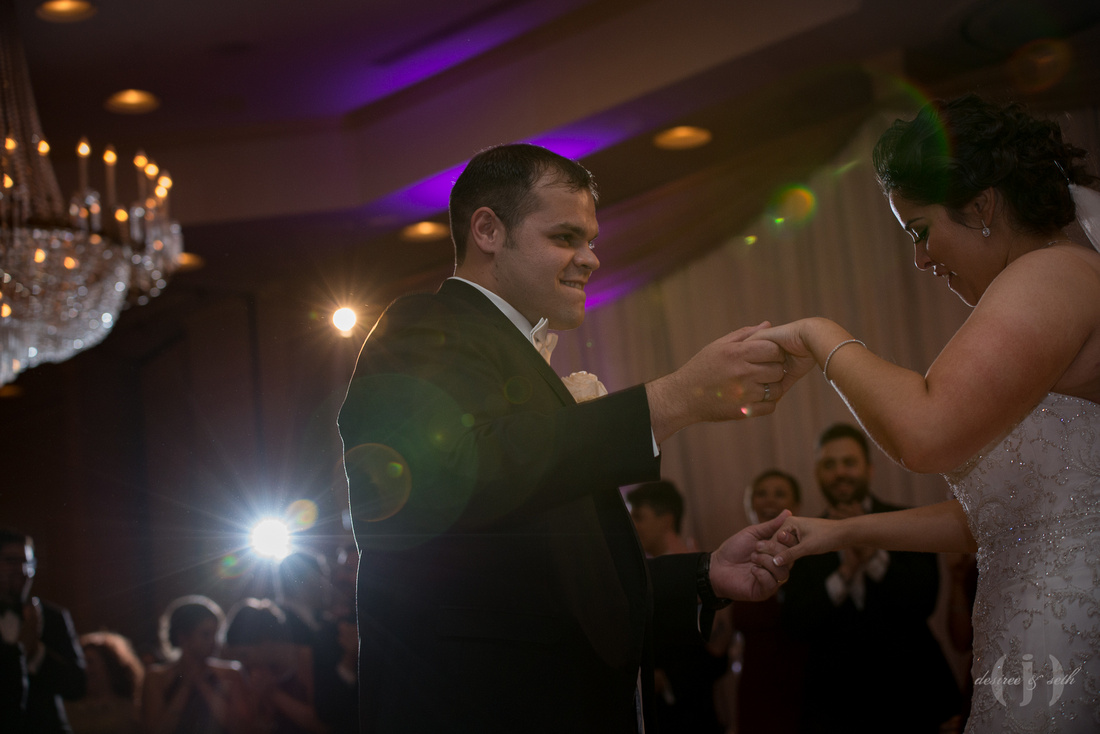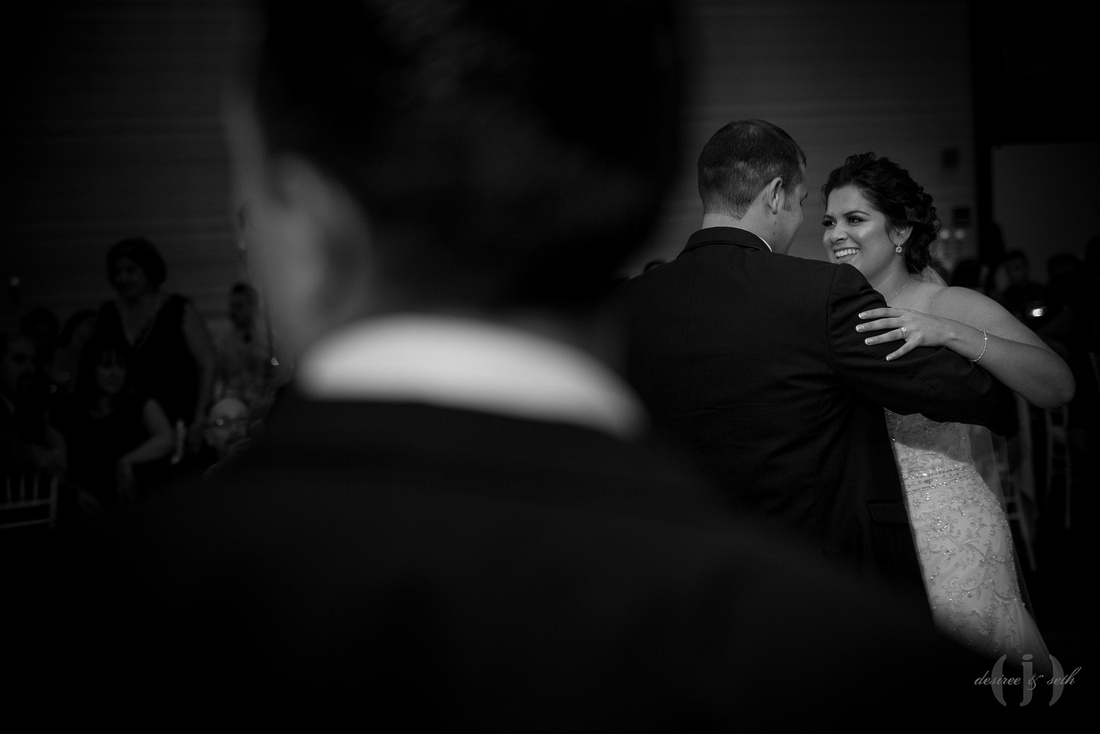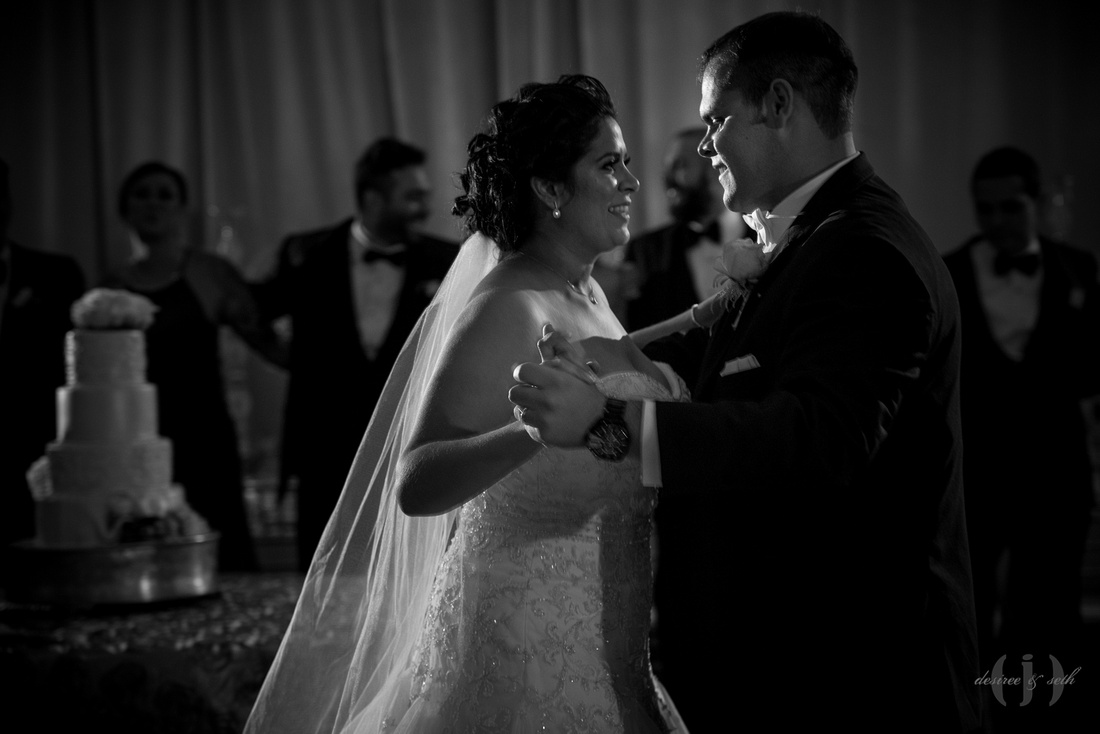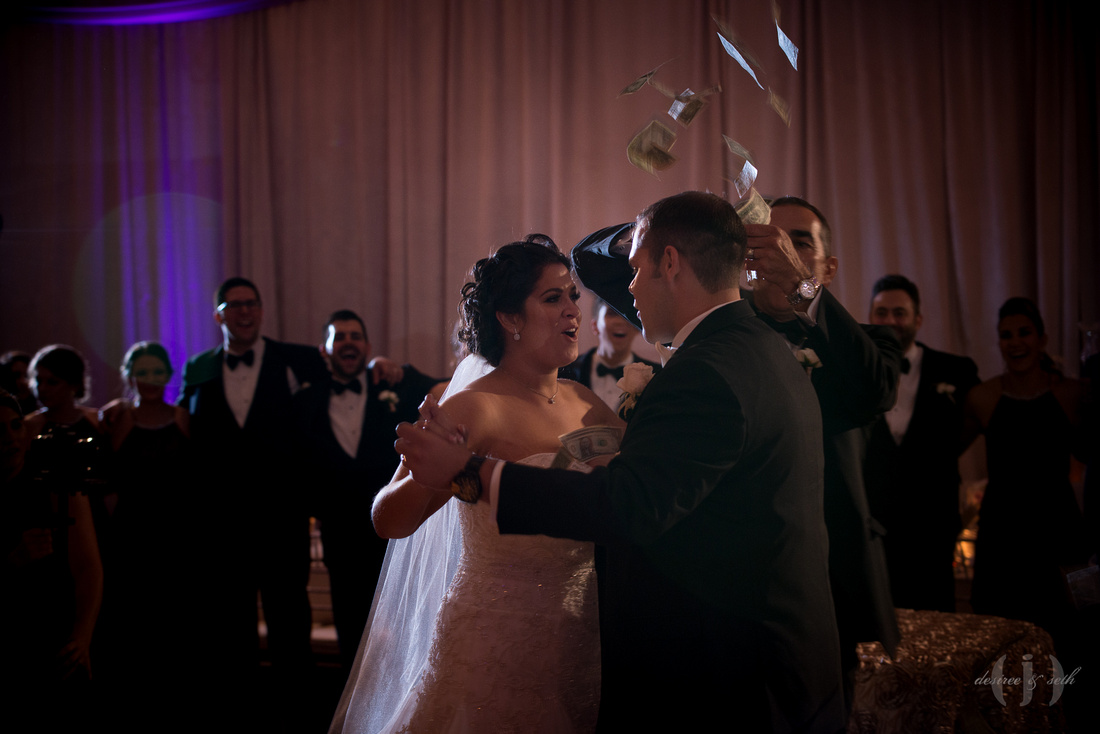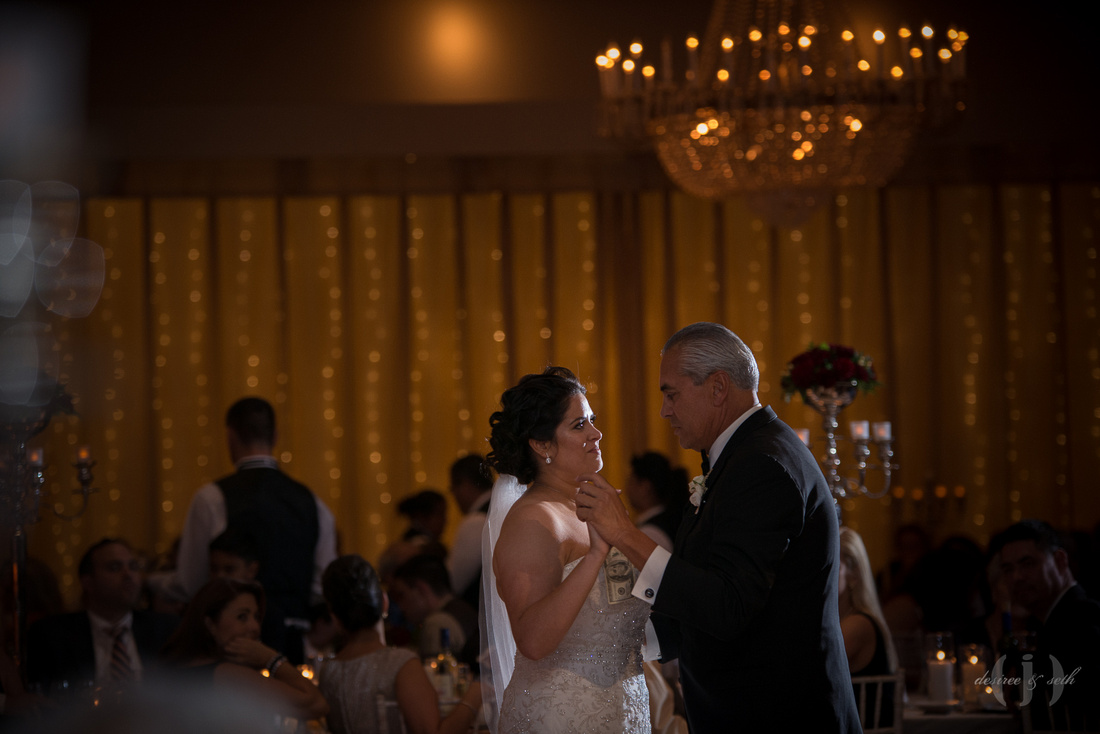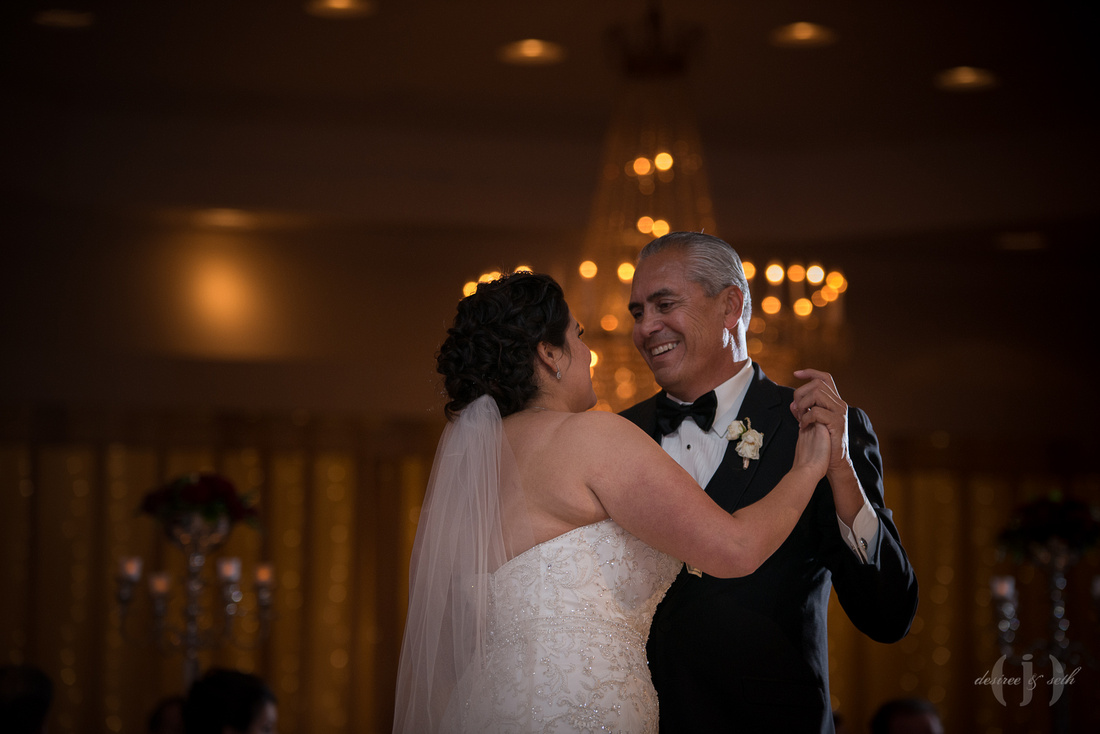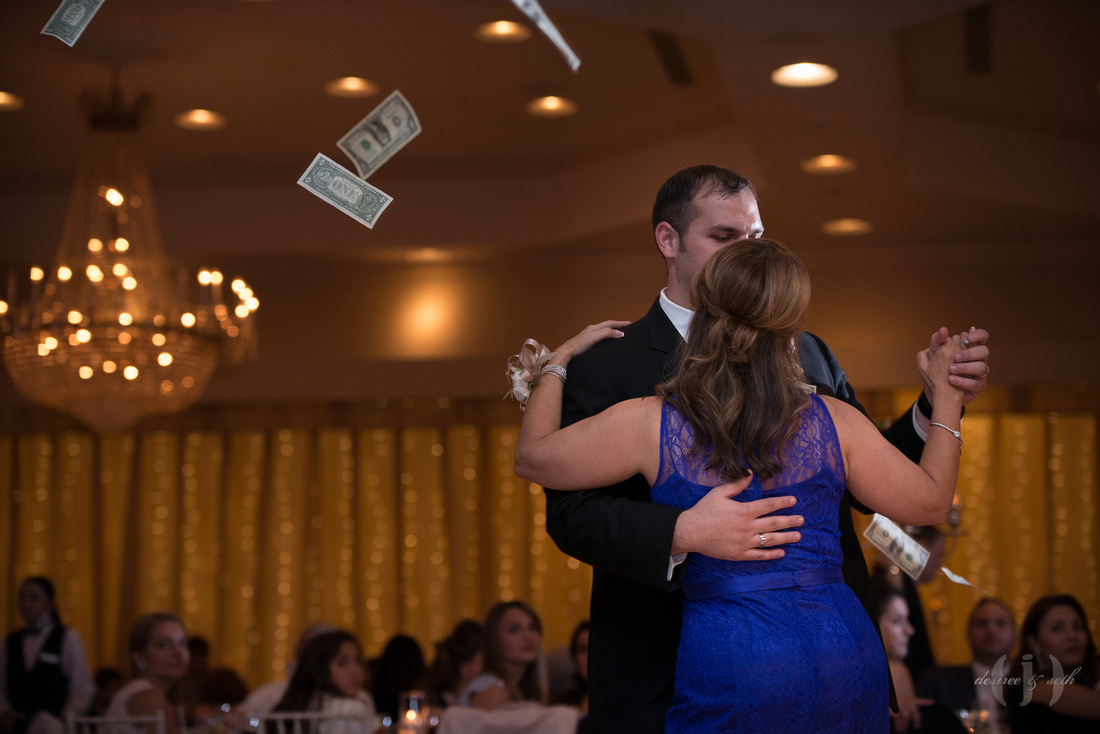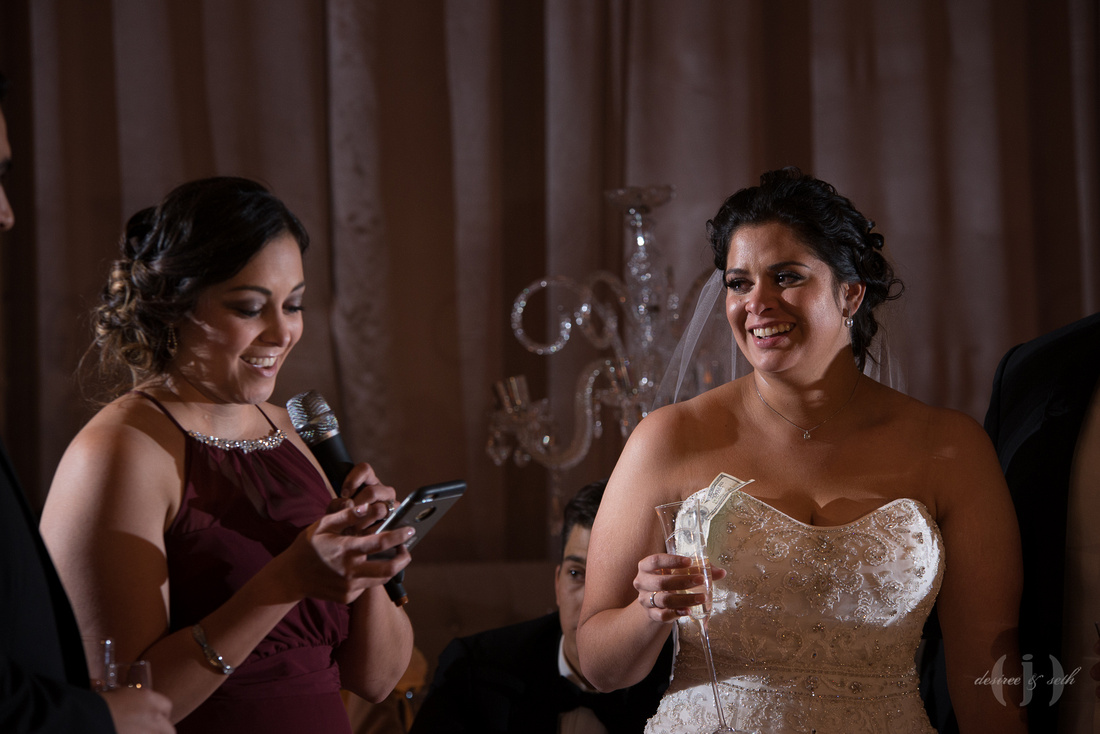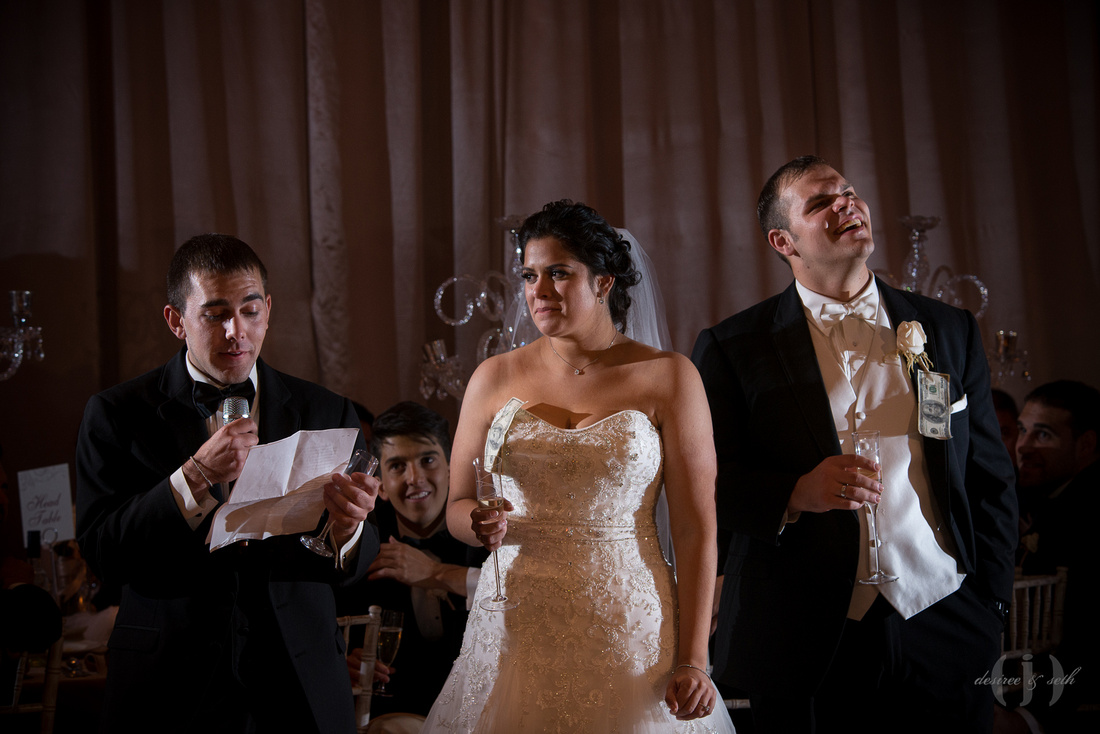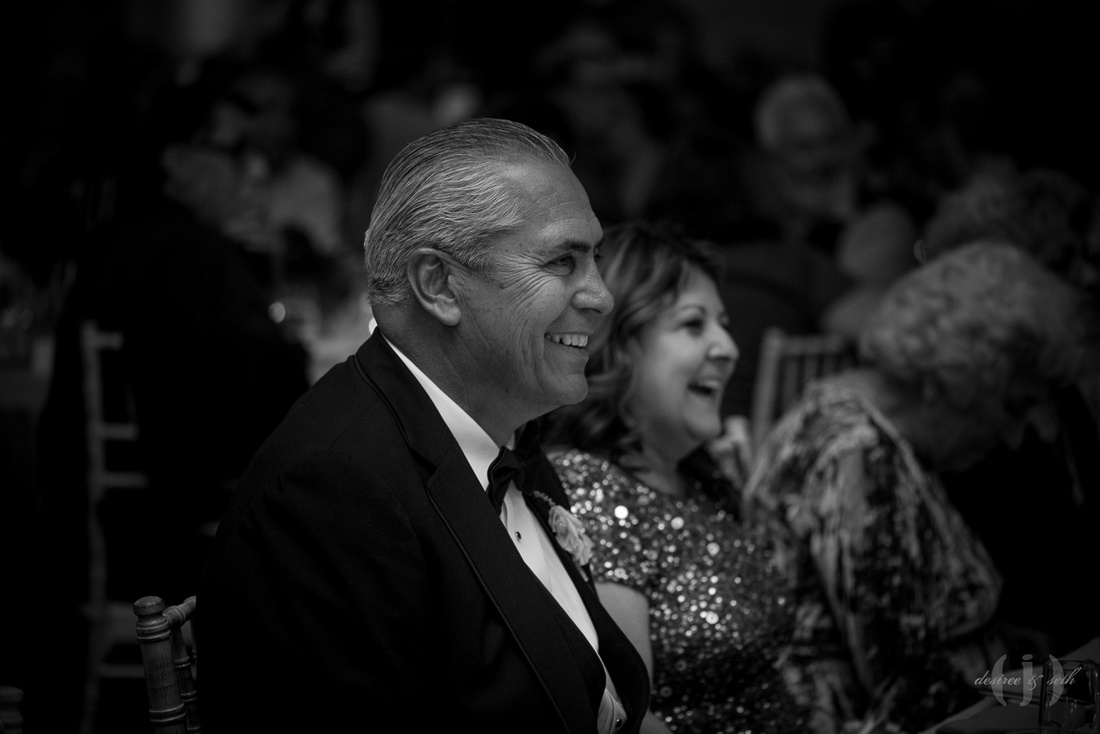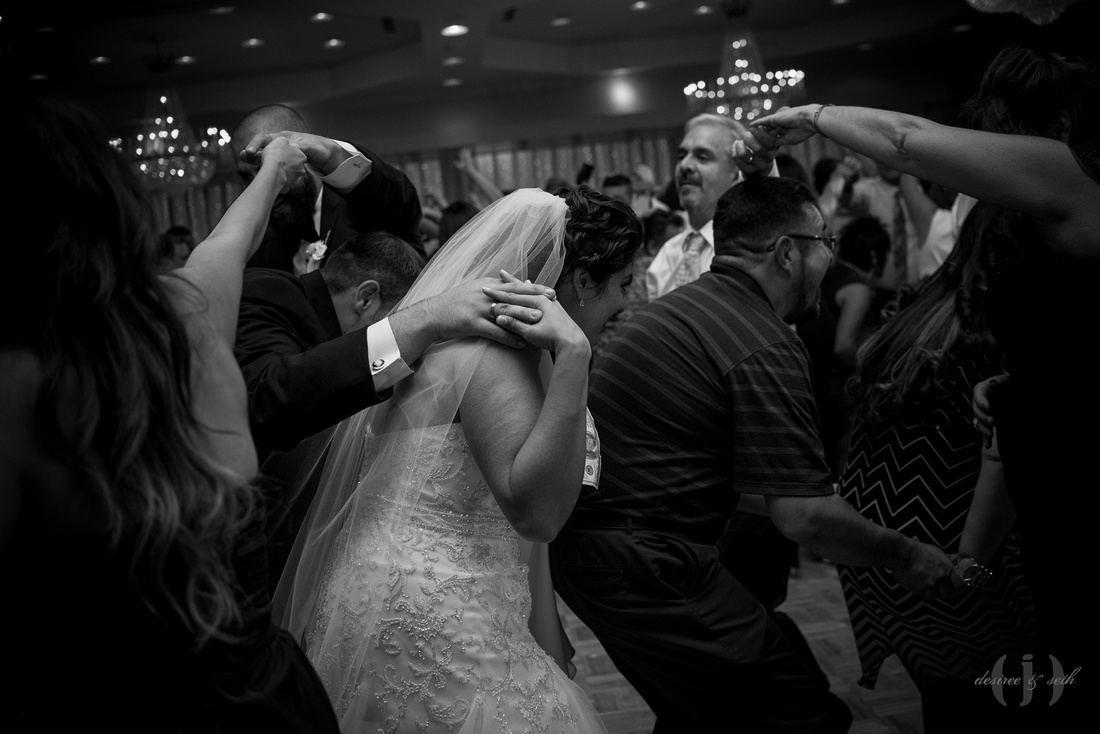 this is what it looks like when you get stuck in the middle of la marcha!